THE PURPOSE OF RESEARCH & DEVELOPMENT

ADHETEC's aim is to meet every customer demand even if to develop innovative and tailor-made solutions.
ADHETEC maintains privileged and long standing relationships with its customers to generate the development and the qualification of new products and processes continuously.
Research & development innovation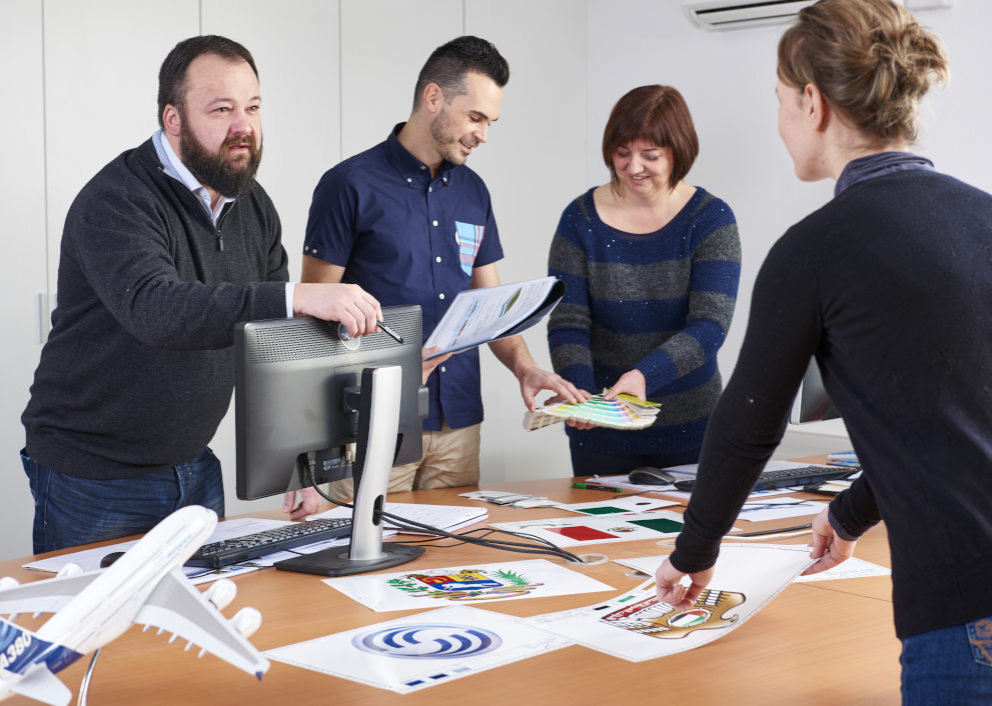 Innovation: a key process of Adhetec
In order to optimize its management and activity, a community has been implemented, based on skillful and complementary resources: procurement, commercial, technical (R&D, engineering, methods).
ADHETEC's customers' needs are constantly evolving. To this end, ADHETEC studies and analyses the major market trends to define the strategic axes for its product development. ADHETEC can then build a technological roadmap for the coming years to offer its customers high value-added products that perfectly meet their needs and consolidate its status as a key player in innovation.
Products development axis:
AERONAUTICAL EXTERIOR
AXIS 1
Markings / decals improvements (technical, cycle time, cost…)
AXIS 2
Exterior functional products
AXIS 3
Application products (tools, means, support)
AXIS 4
New generation product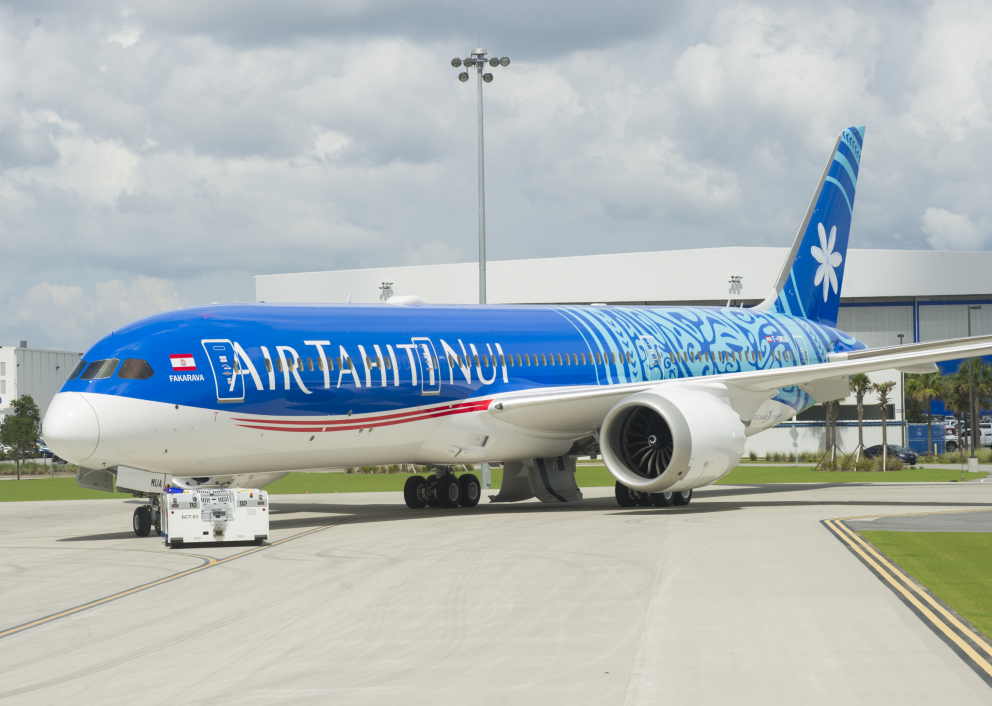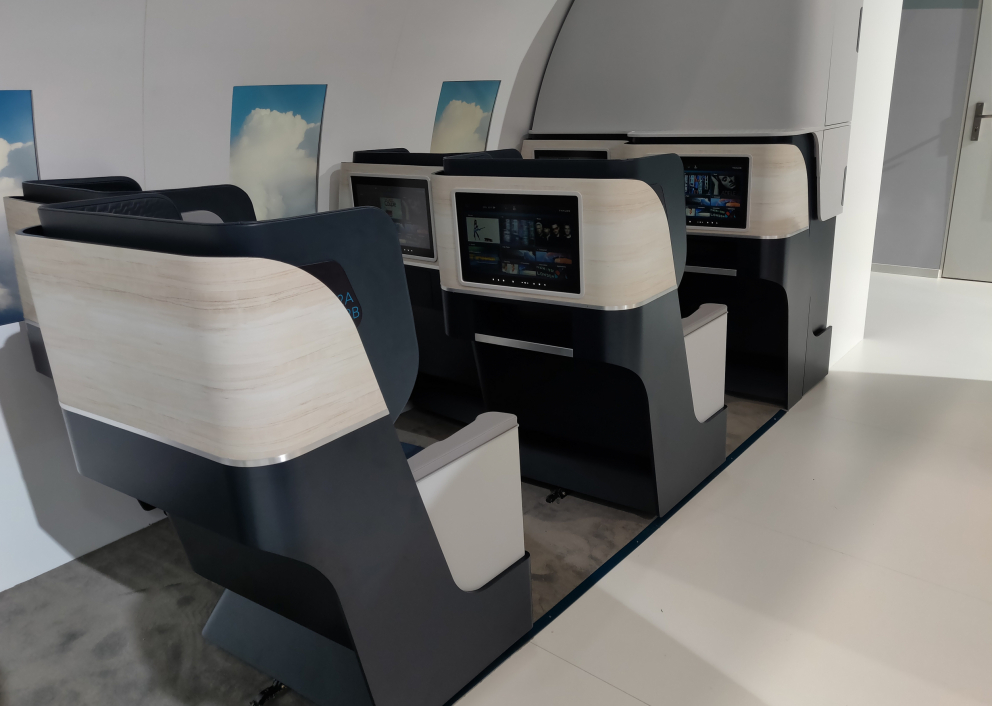 AERONAUTICAL INTERIOR
AXIS 5
Cabin customization
AXIS 6
Functional interior products
AXIS 7
Surface protection
INDUSTRY
AXIS 8
Customization for railway and automotive applications
AXIS 9
Surface protection
AXIS 10
Functional products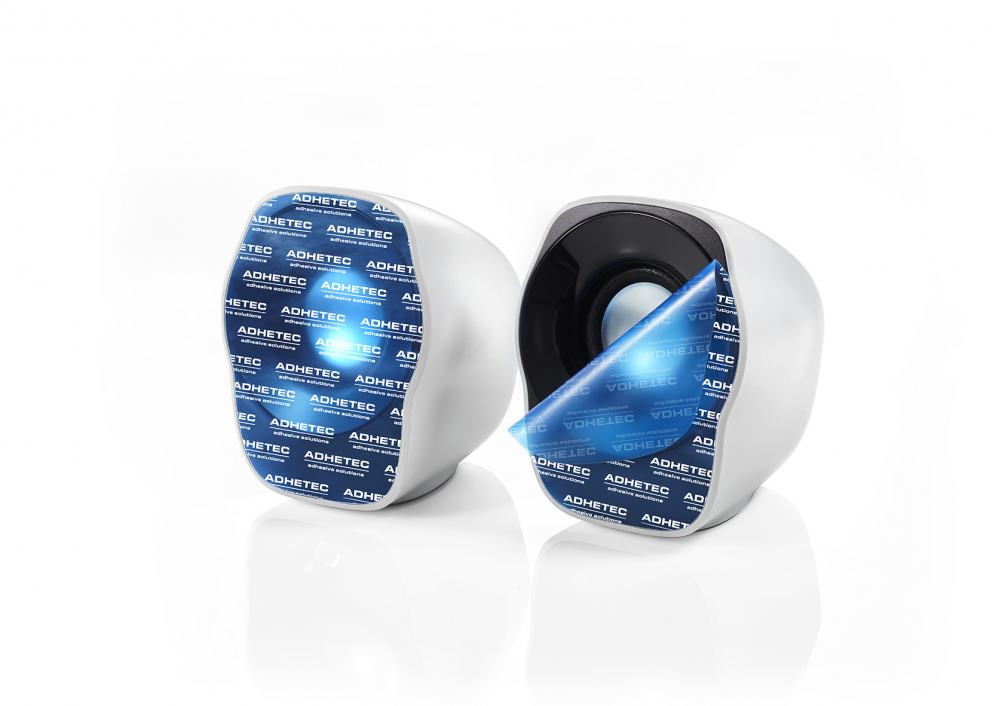 ADHETEC makes sure that the technological roadmap is stable between projects dedicated to improvement of existing products (incremental innovation) and those dedicated to the development of new product ranges changing the market rules (radical innovation).
HUMAN AND TECHNOLOGICAL RESOURCES

The R&D department is composed of 10 highly qualified engineers and technicians who have acquired a high level of expertise in a wide number of areas:
Materials and adhesives
Printing and inks formulation
Formulation of fire-resistant products
Climate ageing
Innovation is supported by both Engineering and Industrialization departments within ADHETEC.
In order to promote the development and accelerate the market launch of its new products, ADHETEC has chosen to invest heavily in equipment and means and thus offers a privileged working environment that generates innovation:

A TEST LABORATORY
with various methodologies:
Traction table
Climatic chamber
QUV Table
Oven
Colour spectrum management, brightness measurements, binocular, sclerometer…
A FORMULATION LABORATORY
to ensure the control of our own products

A TEST AREA
of approximately 200m² with all the necessary equipments to develop and evaluate our products up to pilot scale:
Screen printing table
Paint Module
Digital printer
Various coating
IR, forced air, UV drying tunnels
Erosion simulator
Digital cutting table
Laminating mashine
On top of its own resources, ADHETEC has developed privileged partnerships with local and international R&D and testing laboratories.