FOUNDED IN 1981, THE COMPANY DESERVES ITS SOLID REPUTATION BASED OF THE QUALITY OF ITS PRODUCTS AND SERVICES.
AN INTERNATIONAL FOOTPRINT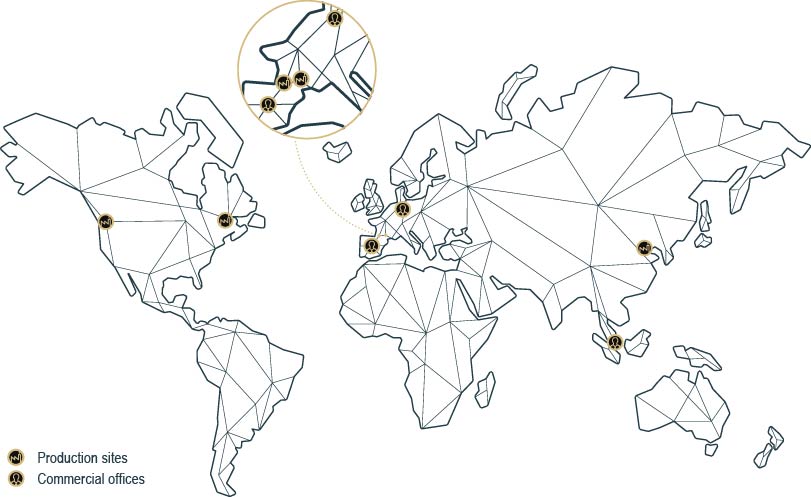 For more than 30 years, ADHETEC has been conceiving, manufacturing and distributing high quality adhesive films and solutions for the aeronautical, automotive, railway and high tech industries. ADHETEC has an international footprint thanks to its facilities in France, Canada, China and USA and its salesforce settled in 3 continents.
COMPETENCE, CLIENT FOCUS, EXCELLENCE
Capable of creating a solution through:
– Adhesive knowhow
– Materials transformation expertise
– Pragmatic and inventive dynamics
Client focus
The needs of our clients are at the heart of our aspirations
Operational excellence
– Production supported by modern and innovative equipment
– On-time delivery
– Rigorous quality control
OUR VALUES
Adhetec is a business on a human scale with engaged and serviceable employees working near you.
Dedication, customer focus, responsiveness, initiative, efficiency, long term vision, and continuous improvement are some of the values that we appreciate at ADHETEC, and our clients and partners benefit from our efforts.